Booking Information + Prices
THE FIRST STEP
As you sift through a sea options, making sense of it all might seem impossible; this page aims to take a lot of the mystery out of it. In short, Betcher Photo is perfect for laid back couples who appreciate quality and like to have a good time. What does that mean? It means we keep it simple and make sure you end up with a gallery of photos that has you saying "damn we really had a great time and these photographs prove it".
My promise is to make this easy for you, and my experience in working weddings and working with people allows that. You may not know what questions to ask; my familiarity and know-how fills you in on the important stuff so you don't have to stress. Problems arise; after countless weddings, I can see those problems coming so we can avoid them. And delivering authentic, emotive and meaningful photographs goes without saying.
Because couples spend so much time with their photographer on their wedding day, having a chance to see if we connect is an important (and fun) step. If we haven't linked up yet, finish reading this page and then shoot me a message here or email me at patrick@betcherphoto.com; it would be great if we could make some time to connect on the phone, on a video chat, or in person (for coffee, cocktails, tea, or wine, perhaps?)
I'd love to learn more about you as a couple and show you why you won't regret bringing me on for your wedding photography.
ABOUT
A long time photographer, I have been shooting weddings full time for about 4 years. Photography and running a creative studio is my full-time gig; my clients are my sole focus, I am the lead photographer at every wedding, and I love my job. You'll find me shooting weddings in Milwaukee, Madison, Chicago and all over the Midwest. I do travel, and destination weddings are booked on a limited basis each year.
I'm a husband, girl-dad, and dog-dad. If you want to take a deeper dive on who I am, you can learn more here or check out my personal Instagram.
STYLE
Candid, emotional, humorous, natural colors, unique perspectives, strong composition, creative portraits; these are my stylistic anchors. If you have a specific aesthetic that you are drawn to but don't see in my work, then we probably aren't a great fit (and that's ok). When I try to mimic the work of another photographer, no one will be satisfied in the end (do you go in the back of the restaurant and tell the chef how they should cook their dishes? I hope not!)
DOCUMENTARY APPROACH
My approach is firmly rooted in storytelling. When you look at your printed album in 15 years, it should read like a picture book that follows the emotions and energy as it occurred throughout the day. I love the challenge of showing you the people you love in a new, creative and honest way that helps you see them in a new light that deepens your appreciation for them.
CREATIVE PORTRAITURE
This is where we slow things down (give you a short break from the wedding madness) and have some fun. If your wedding were a cover story for a magazine, the portraits would be the cover photos and centerfolds. This is where we show you off, along with your venue and whatever cool features are available. Even a simple setting can offer some amazing opportunities.
WHAT ABOUT THE TRADITIONAL STUFF?
Family photos, classic portraits with big smiles, etc. Yep, we can make room for that too. I'd love to collaborate with you about what YOU want for these photos; sometimes the status quo pushes them into pretty stuffy territory, especially the family stuff. I'd love to spice that up a little (but not too much) so you don't end up skimming over those photos in the future for how boring they are.
TURNAROUND TIME?
Typically three weeks or less for the full gallery of individually edited photos, with a preview gallery in the few days following the Wedding event. I limit my bookings each year to make sure post-processing client photographs doesn't take a back seat, but becomes a primary focus.
COPYRIGHT?
Retained by me as the photographer, but you have a "usage license" which essentially means you can do whatever you want with the photos besides sell them. I also give you the necessary releases to print wherever you'd like (although you can do this directly in your gallery.)
SECOND PHOTOGRAPHER?
Standard in some of my packages (or available as add-on), a second shooter brings a lot of advantages: an additional perspective, help with logistics, and more pictures being the biggest. They also bring great energy (I won't have it any other way).
GALLERY + PRINTS?
Delivered as a slick and personalized webpage with full resolution images ready to share and download (along with the print release mentioned above). You'll have the option to order prints, albums, thank you cards, etc. of industry leading quality directly through your gallery.
ENGAGEMENT SHOOT?
The ability to meet face to face and have an initial test run is a fun way to break the ice and up your confidence when it comes to the wedding day. Having your picture taken can be intimidating, and an engagement shoot tends to melt that feeling away.
GLOBAL PANDEMIC?
It is my priority to reschedule whenever possible should we be hit with another global stopping event. If your date cannot be rescheduled on a date that I am available, I find a suitable replacement to send in my stead, or all monies paid are returned to you.
READY TO BOOK!
After we have a chance to meet and discuss everything, we just need a contract and a deposit. The deposit is $600 and reserves your date, and we move directly into the planning stages (with me as your guide). Balance is due two weeks before the wedding.
PACKAGES
(a la carte options available)
COLLECTION I
10 hours of continuous Wedding day coverage by Patrick Betcher and a second photographer
Full resolution gallery with a minimum of 600 images
Bridal Guides + Timeline Assistance
Engagement session
Heirloom Wedding Album
Wall Print
Local starts at $3600
COLLECTION II
8 hours of continuous Wedding day coverage by Patrick Betcher and a second photographer
Full resolution gallery with a minimum of 500 photos
Bridal Guides + Timeline Assistance
Engagement session
Local starts at $2800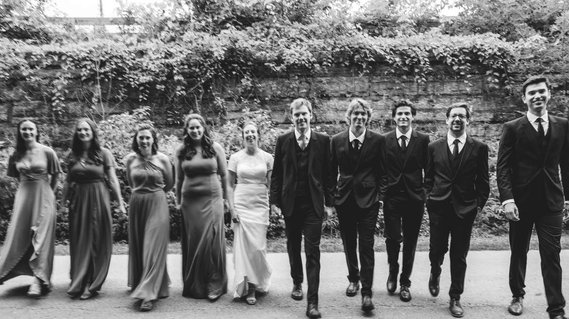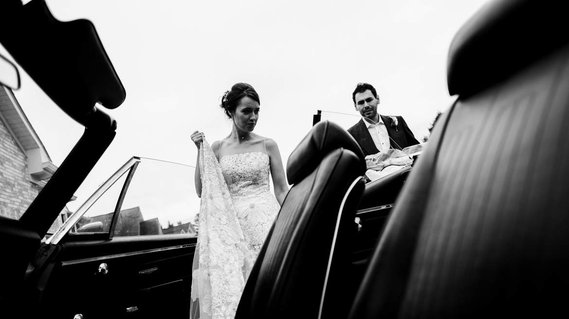 COLLECTION III
6 hours of continuous Wedding day coverage by Patrick Betcher
full resolution gallery with a minimum of 300 photos
Bridal Guides + Timeline Assistance
Engagement session
Local starts at $2200
WEDDING FILMS
If you are interested in videography, we can do that, too. When we have our initial meeting, we will discuss your needs in order to provide a custom quote.